Home » The Pitch
Pitch the Third: Rock n' Roll Haiku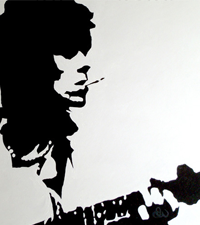 Here at Poetry Northwest we're excited about our upcoming Fall Social & Hootenanny happening November 13th at the Columbia City Theater in Seattle. As part of the festivities we're selecting three lucky winners to come and read their rock n' roll haikus onstage at the event.
What's a rock n' roll haiku you ask? You decide. But make sure it's three lines—the first containing 5 syllables, the second seven, and the third five. Post your completed poem into the comment section below or on our Facebook wall. The three winners will receive free admission to the benefit for themselves and a guest and will be invited to the stage to share their musings with everyone.
All entries are due by 11/04/11.
The fine print: winners and their guests must be 21 or older and be in the Puget Sound area the night of Poetry Northwest's Fall Social & Hootenanny.
For inspiration we'll leave you with a rock n' roll haiku penned by managing editor William Bernhard:
Smoking Pop
Ashes to ashen,
a boney cloud in the lungs—
Keith Richards inhales.