These poems first appeared in Ask the Brindled (Milkweed Books, 2022) and are presented here as part of Poetry Northwest's Native Poets Torchlight Series.
The opposite of possession is not dispossession; it is connection.
So sacred, so queer
after Leanne Simpson after Billy-Ray Belcourt
When you say 'protestors' instead of 'protectors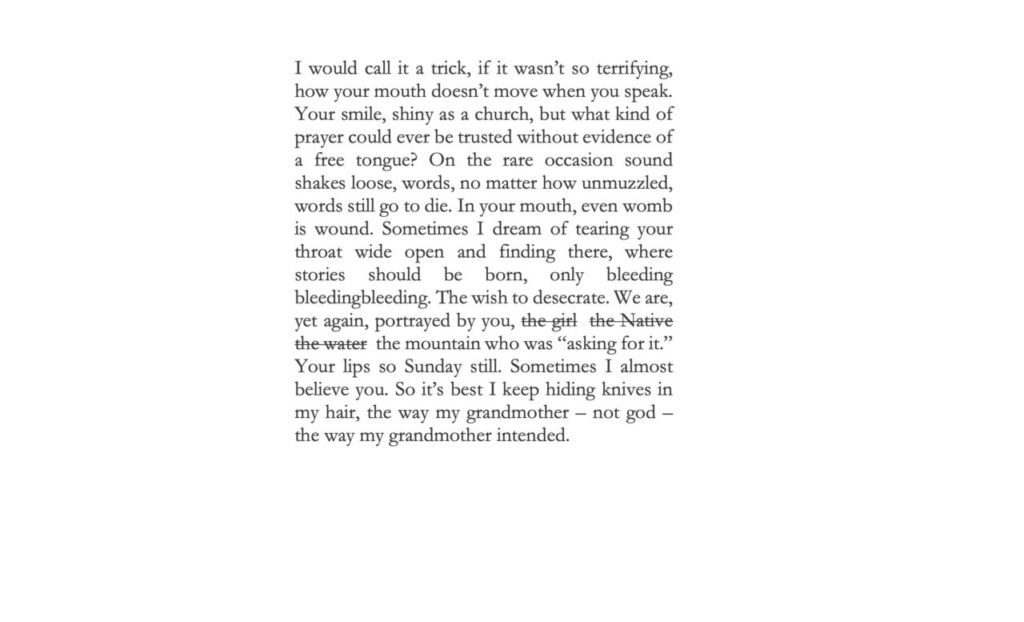 —
Noʻu Revilla is an ʻŌiwi poet, performer, and educator. Born on the island of Maui, she was raised with the Līlīlehua rain of Waiʻehu and currently lives and loves with the Līlīlehua rain of Pālolo valley on Oʻahu. Her debut book Ask the Brindled (Milkweed 2022) was selected by Rick Barot as a winner of the 2021 National Poetry Series. She teaches creative writing at the University of Hawaiʻi-Mānoa and is a lifetime "slyly / reproductive" student of Haunani-Kay Trask. Learn more about Noʻu at https://www.nourevilla.com/.