by Tessa Hulls | Contributing Writer
This visual essay is part of a series in which Poetry Northwest partners with Seattle Arts & Lectures to present reflections on visiting writers from the SAL Poetry Series. On Wednesday, June 9, Ocean Vuong will read and discuss his work at 6:00 pm PST. Tickets to future events in the Poetry Series can be purchased at the SAL website.
***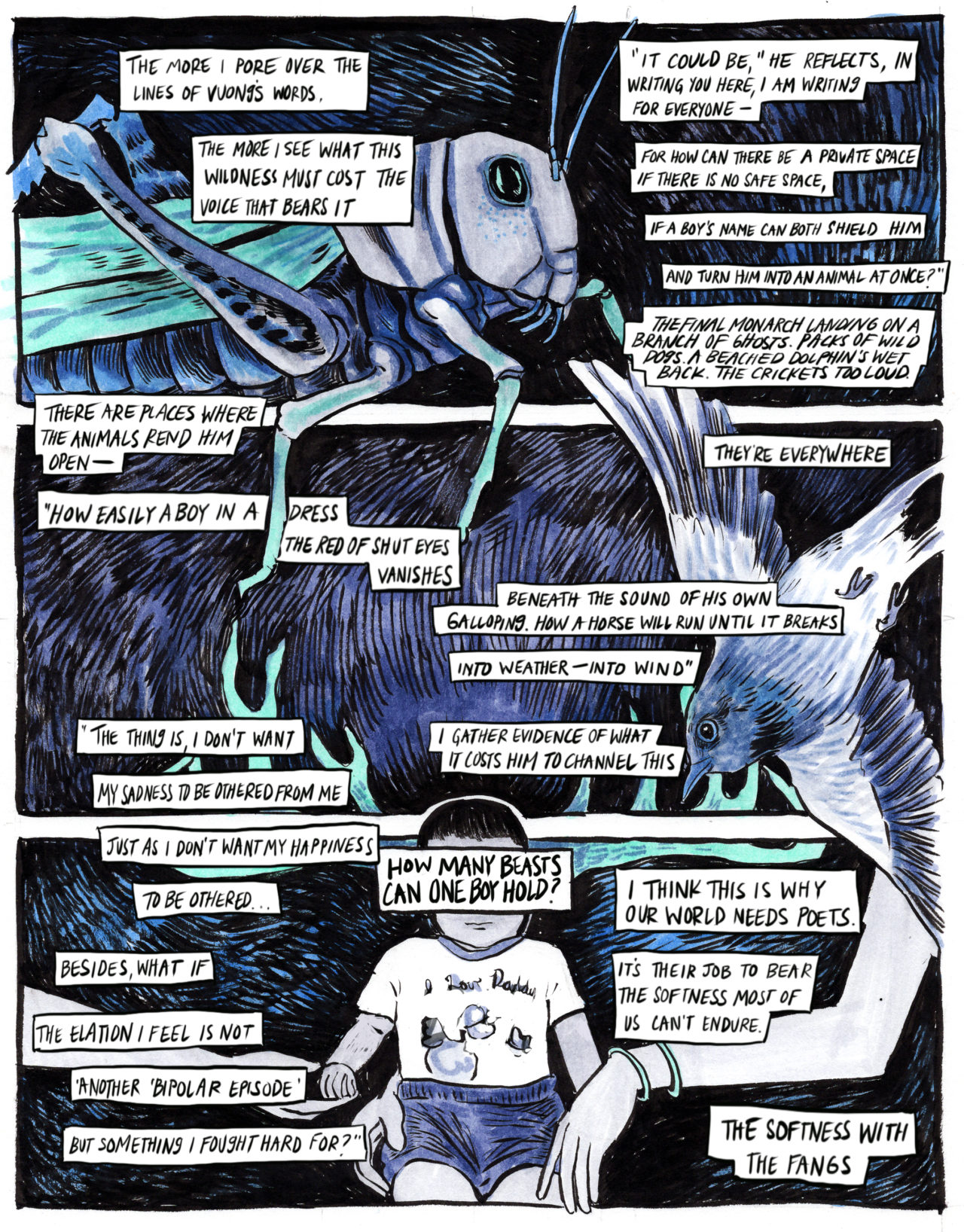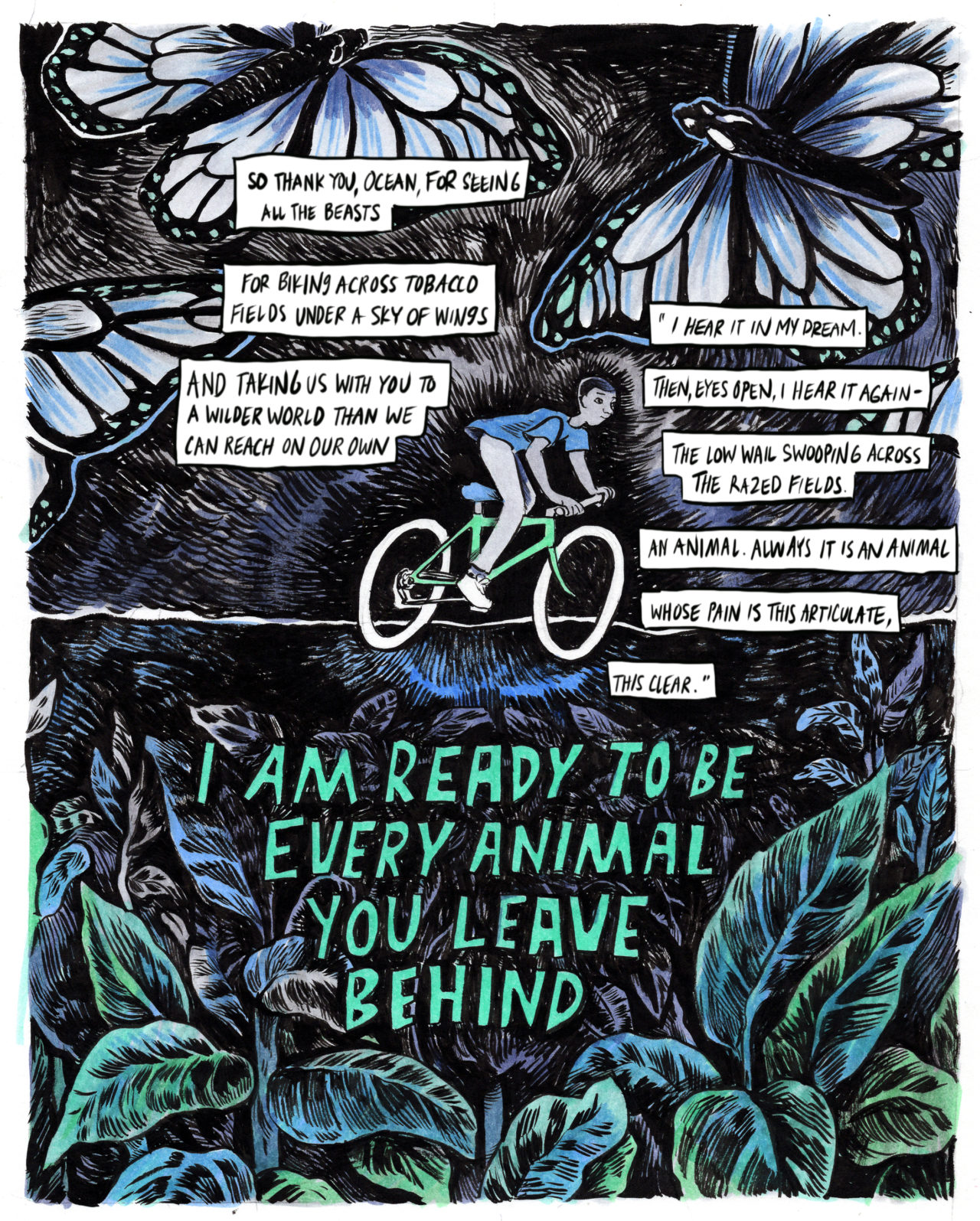 —
Tessa Hulls is a multidisciplinary storyteller who is equally likely to disappear into a research library or the wilderness. Weaving visual art, writing, historical research, and educational activism, she creates genre-defying projects that interrogate the connections between the present and the past. For the past six years, she has focused on Feeding Ghosts, a nonfiction graphic novel that tells the entwined stories of three generation of women in her family to explore mental illness, loss of language, intergenerational trauma, mixed-raced identity, and the complicated ways in which mothers and daughters both damage and save one another. She has received fellowships and awards from the McMillen Foundation, the Washington Artist Trust, Seattle Office of Arts and Culture, and 4Culture, and residencies from Yaddo, Hedgebrook, Ucross, and others. As the 2019 recipient of the PEN NW Wilderness Writing Residency, she spent six months living alone in the Oregon wilderness in an off-grid cabin with no cell service or internet, and she never fully rejoined society. Tessa is currently saying no to absolutely everything in order to finish Feeding Ghosts, forthcoming from MCD Books in 2023.